Wrecking Junk Cars in an eco-friendly way
Vehicle Disposal – Vehicle Dump – Vehicle Wrecking Yard
Sometimes the owner acquires a new car and stops running his old car. The reason might be better comfort offered by the new car and the old one is this left in driveway or garage either due to a mechanical issue or a new one is better to drive. In such cases, the old or unwanted car turns into a junk car. However, scrap cars, or junk cars, have some worth and can be turned into cash with no hazard to the environment.

Junk Car Removal
If the car cannot be resold, it is good to find an appropriate way to get rid of it. One can take it to a junk car yard, where they pay cash for such old and unwanted cars. In such yards, they look at ways to recycle the old cars or dismantle them and use the break-up parts for other productive purposes.
Other best way to reach junk car disposal is to call a junk car company. Generally, most of these companies have customer contact centres that work 24/7. The junk car companies will take care that the unwanted car gets to the junk car yard. They will offer free towing services from the place of the car to their yard. As a result, one will save the cost of taking the cars to there by themselves.
Depending on the junk car owner, one can also make a decision to put up the car for sale to a junk car company for cash or to give it out for free. Junk car removal companies will buy cars in any conditions, with the amount of cash paid to the owner depending on the condition of the car. It is good to look for junk car removal companies that provide cash on the spot after taking the car.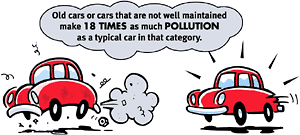 Considering Environmental Impact
The main reason why people transfer their cars to junk car removal companies is in order to get rid of them in an Eco-friendly way to save our environment and they get paid cash on the spot. It is thus important to take this into account.
To Get Rid Of Your Old Car and Get Paid Top Cash. Call us on 0800 99 700.