Car Disposal Service Hamilton – Car Removal Service Hamilton
Car Wrecker NZ is providing Car Disposal Service in Hamilton area. Getting rid of your used or damaged car from your property or driveway is a lot easier than you consider! You do not have to go through a complex process of towing you car and doing paper work.
Our process is very simple and easy. We do take care of all paper work. Most of the time we remove the vehicle same-day. We pay TOP DOLLAR for Disposing your Car.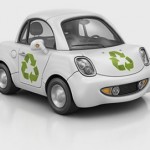 Step for Car Disposal
Fill-out online Request for Quote form or Call us on 0800997000.
Provide brief detail about you vehicle.
Our vehicle valuation expert will make you Highest Offer.
Set up an appointment at a time you feel convenient with the Hamilton towers.
Get paid Cash on the Spot for Your Junk Vehicle.
TOP CASH PAID TODAY!! Use our Car Disposal Service Hamilton and Get Paid on the Spot for Your Unwanted or Junk Vehicle.
How to Dispose of a Car?             
If you are looking to Dispose Your Old or Used Car? You will questions like:
Where to dispose my car?
When to dispose my car?
How much I can get for disposing my car?
Answer to all above question is very simple. Car Wrecker NZ is the BEST Place to Dispose of your Unwanted vehicle. We take any kind of vehicle in any condition.
We are Local Cash Car Buyer. We guarantee the best price in the market for your vehicle. On top of this we also provide you FREE towing of your vehicle from your place to our yard.
We remove any kind of vehicle in whatever condition from your property or driveway. We have got all the latest machines and tools required to remove your vehicle.
We do hassle free and swift removal of all types of vehicle.
Free Removal for Disposing Junk or Scrap Vehicle in Hamilton
If you have got any scrap or junk car on your property or driveway. Car Wrecker NZ can do Free Removal for your Junk Vehicle. We pay highest possible Cash for your Junk Car.
Car Disposal Service Hamilton and its Suburbs
Car Disposal Service Hamilton is covering all suburbs of Hamilton: Ashmore, Beerescourt, Callum Brae, Chartwell, Chedworth Park, Claudelands, Crawshaw, Deanwell, Dinsdale, Enderley, Fairfield, Fairview Downs, Fitzroy, Flagstaff, Forest Lake, Frankton, Glenview, Grandview Heights, Hamilton Central, Hamilton East, Hamilton North, Hamilton West, Harrowfield, Hillcrest, Huntington, Livingstone, Maeroa, Magellan Rise, Melville, Nawton, Naylor, Peacocke, Pukete, Queenwood, Riverlea, Rotokauri, Rototuna, Ruakura, Silverdale, Somerset Heights, St Andrews, St James Park, St Petersburg, Stonebridge, Te Kowhai, Te Rapa, Temple View, Thornton, Western Heights, Whitiora.
Are Looking to Dispose of Your  Used or unwanted Vehicle? Call our Car Disposal Service Hamilton Now!! 0800997000.
Find out more about Cash for Cars Waikato
Find out more about Cash for Cars Bay of Plenty
Find out more about Cash for Cars Taranaki
Find out more about Car Collection Christchurch
Trademe Listing
Cash for Cars Hamilton
Cash for Cars Rotorua
Cash for Cars Tauranga
Read more about Vehicle Recycling
Read more about Cash for Cars