Searching for Holden Wreckers Tauranga – Holden Parts Tauranga
Holden Wreckers Tauranga: Car Wrecker NZ, One-stop-shop for new & used auto spare parts for your vehicle. We stock parts for all makes/models.
Are you looking for Holden Wreckers Tauranga? Let us help you with this.
RIGHT SPARE PARTS – DELIVERED AT YOUR DOORSTEP – RIGHT PRICE

Holden Parts Tauranga: Astra – Barina – Berlina – Calais – Commodore – HSV Clubsport – Rodeo – Vectra – Viva – Any Models
Whether you are an insurance estimator, a garage, a body shop, a mechanic, a panel beater or simply need used/new auto parts for your Holden car or truck.
Car Wrecker NZ is your one-stop-shop for Holden used or new auto parts. We store quality & affordable used or new auto parts.
We are focused on providing you quickest, easiest method of locating TOP QUALITY used Holden car parts. We stock all parts for Australian cars, SUVs, 4wd & vans.
New & Used Holden Cars, Vans, SUVs & 4WD  Parts Available
We have parts available for following models.
Holden Adventra
Holden Astra
Holden Barina
Holden Berlina
Holden Calais
Holden Caprice
Holden Captiva
Holden Cascada
Holden Colorado
Holden Combo
Holden Commodore
Holden Crewman
Holden Cruze
Holden Epica
Holden Frontera
Holden Gemini
Holden HSV Avalanche
Holden HSV Clubsport
Holden HSV Coupe
Holden HSV Grange
Holden HSV GTO
Holden HSV GTS
Holden HSV Maloo
Holden HSV R8 Clubsport
Holden HSV Senator
Holden HSV Tourer R8
Holden Insignia
Holden Jackaroo
Holden Kingswood
Holden Malibu
Holden Monaro
Holden Monterey
Holden Rodeo
Holden Spark
Holden SS
Holden SS-V
Holden Statesman
Holden Torana
Holden Trax
Holden Ute
Holden Vectra
Holden Viva
Holden Volt
Holden Zafira
Any Other Holden Model
Looking to buy quality & affordable used or new Holden car parts in Tauranga? Contact us today!! 0800997000

Sell My Holden: Cash for Holden Cars, UTES, Vans, SUVs & 4WD
Are you looking to sell your Holden car, van, ute  & SUV? We buy any Holden and pay cash up to $12000.
Car Wrecker NZ, #1 Car Wreckers & Auto Parts supplier in Tauranga. We provide the quickest, easiest and convenient way to get rid of your unwanted cars. Also, you get TOP DOLLAR for them.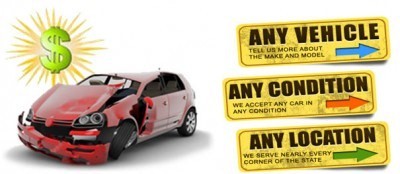 Our mission is to provide an easy & hassle-free way to sell Cars, Vans, SUVs, UTES, 4WD or Trucks. We also pay you most cash on the spot.
Get in touch with us

Call 0800997000
Enquire Online
Sell Your Car
Parts Enquiry
Find your nearest branch
Related Resources: Car Wreckers