Searching for Isuzu Cars, 4WDs, Vans & Trucks Parts
Car Wrecker NZ, One-stop-shop for new & used auto spare parts for your vehicle. We stock parts for all makes/models.
Are you looking for Isuzu 4WDs & Trucks Parts? Let us help you with this.
RIGHT SPARE PARTS – DELIVERED AT YOUR DOORSTEP – RIGHT PRICE

Isuzu Auto Parts: Aska – Bighorn – Como – Trooper – Wizard – Any Models
Whether you are an insurance estimator, a garage, a body shop, a mechanic, a panel beater or simply need used/new auto parts for your Isuzu 4x4sor truck.
Car Wrecker NZ is your one-stop-shop for Isuzu used or new auto parts. We store quality & affordable used or new auto parts.
We are focused on providing you the quickest, easiest method of locating TOP QUALITY used Isuzu car parts. We stock all parts for Japanese cars, suvs, 4wd & vans.
New & Used Isuzu Cars, Vans, 4WD & Trucks Parts Available
We have parts available for following models.
Isuzu Aska
Isuzu Bighorn
Isuzu Como
Isuzu D-Max
Isuzu DXL
Isuzu ELF
Isuzu N Series (ELF)
Isuzu F Series (Forward)
Isuzu C&E Series Truck
Isuzu Fargo
Isuzu Faster
Isuzu MU
Isuzu MU-X
Isuzu Piazza
Isuzu Rodeo
Isuzu Trooper
Isuzu Utility
Isuzu Vehicross
Isuzu Wizard
Any Other Isuzu Model
Looking to buy quality & affordable used or new Isuzu 4WD & Trucks Parts? Contact us today!! 0800997000

Sell My Isuzu: Cash for Isuzu Cars, UTES, Vans, 4WDs & Trucks
Are you looking to sell your Isuzu car, van, ute  & suv? We buy any Isuzu and pay cash upto $12000.
Car Wrecker NZ, #1 Car Wreckers & Auto Parts supplier in Hamilton. We provide the most quickest, easiest and convenient way to get rid of your unwanted cars. Also, you get TOP DOLLAR for them.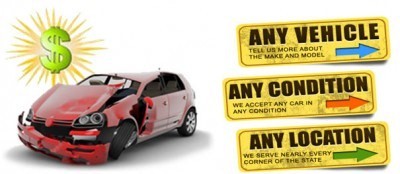 Our mission is to provide easy & hassle-free way to sell Cars, Vans, SUVs, UTES, 4WD or Trucks. We also pay you most cash on the spot.
Get in touch with us

Call 0800997000
Enquire Online
Sell Your Car
Parts Enquiry
Find your nearest branch