Searching for Mitsubishi Wreckers Tauranga
Mitsubishi Wreckers Tauranga: Car Wrecker NZ, One-stop-shop for new & used auto spare parts for your vehicle. We stock parts for all makes/models.
Are you looking for Mitsubishi Wreckers Tauranga? Let us help you with this.
RIGHT SPARE PARTS - DELIVERED AT YOUR DOORSTEP - RIGHT PRICE

Mitsubishi Car Wreckers Tauranga
Whether you are an insurance estimator, a garage, a body shop, a mechanic, a panel beater or simply need used/new auto parts for your Mitsubishi car or truck.
Car Wrecker NZ is your one-stop-shop for Mitsubishi used or new auto parts. We store quality & affordable used or new auto parts.
We are focused on providing you with the quickest, easiest method of locating TOP QUALITY used Mitsubishi car & truck parts. We stock all parts for Mitsubishi cars, 4wd, vans & trucks.
New & Used Mitsubishi Cars, Vans, 4WD & Trucks Parts Available
We have parts available for following models.
AIRTRECK CU2W/4W 2001-2005
CANTER FE444/FK330/FE335 1986-1993
CANTER FE5/6 1994-2003
CEDIA 2001-2003
CHALLENGER 1997-2004
CHALLENGER EXCEED 2010-2014
COLT 2004-2008
Diamante 1995-2005
GALANT E54A 1992-1996
GALANT EA 1997-1999
GALANT EA FACELIFT 1999-
L200 UTE K67-74 1997-2005
L300 VAN 1991-
LANCER CK 1995-1998
LANCER CK LATE 1998-
LANCER CS 2004-2008
LANCER CY 2008-
OUTLANDER 2013-
OUTLANDER CW/5W 2006-2009
OUTLANDER XLS 2010-2013
PAJERO 07-
PAJERO EXCEED 2002-
PAJERO V44 1992-1997
SPACEGEAR L400 1995-
TRITON KB UTE 2006-2010
TRITON KB UTE 2009-
Looking to buy quality & affordable used or new Mitsubishi auto parts? Contact us today!! 0800997000

Sell My Mitsubishi: Cash for Mitsubishi Cars, UTES, Vans, 4WD or Trucks
Are you looking to sell your Mitsubishi car, van, ute or truck? We buy any Mitsubishi and pay cash up to $12000.
Car Wrecker NZ, #1 Car Wreckers & Auto Parts supplier in Tauranga. We provide the quickest, easiest and convenient way to get rid of your unwanted cars. Also, you get TOP DOLLAR for them.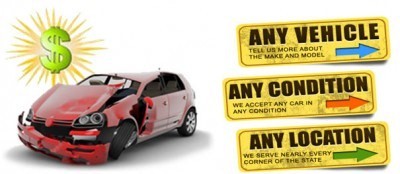 Our mission is to provide an easy & hassle-free way to sell Cars, Vans, SUVs, UTES, 4WD or Trucks. We also pay you most cash on the spot.
Get in touch with us

Call 0800997000
Enquire Online
Sell Your Car
Parts Enquiry
Find your nearest branch