Searching for Nissan Parts Auckland
Nissan Parts Auckland: Car Wrecker NZ, One-stop-shop for new & used auto spare parts for your vehicle. We stock parts for all makes/models.
Are you looking for Nissan Parts Auckland? Let us help you with this. Call us at 0800997000.
RIGHT SPARE PARTS – DELIVERED AT YOUR DOORSTEP – RIGHT PRICE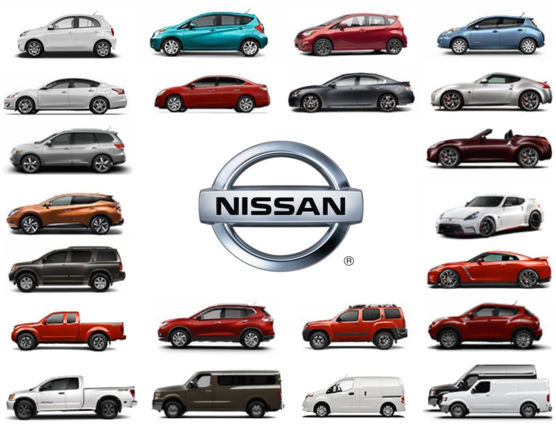 Nissan Car Parts Auckland: Any Models
Whether you are an insurance estimator, a garage, a body shop, a mechanic, a panel beater or simply need used & new parts for your Nissan car. We also stock a wide range of aftermarket & genuine Nissan parts.
Car Wrecker NZ is your One-Stop-Shop for Nissan used or new auto parts. We store quality & affordable used or new Nissan auto parts.
We are focused on providing you with the quickest, easiest method of locating TOP QUALITY used Nissan car & truck parts. We stock all parts for Nissan cars, 4wd, vans & trucks.
Nissan Parts Auckland: New & Used Nissan Cars, Vans, 4WD & Trucks
We have parts available for the following models.
ATLAS F23/H40 1991-1999
ATLAS F24/H43 2007-2011
BLUEBIRD SYLPHY G10 2000-2003
BLUEBIRD SYLPHY G10 – LATE 2003-2005
BLUEBIRD SYLPHY G11 2006-
BLUEBIRD U12 1988-1992
BLUEBIRD U13 1991-1997
BLUEBIRD U14 1996-2002
CARAVAN E25 – EARLY 2001-2005
CARAVAN E25 – LATE 2005-
CARAVAN E26 2013-
CARAVAN/HOMY E24 1987-2001
CEFIRO A31 1989-1993
CEFIRO A32 1994-1999
CEFIRO A33 1999-2003
ELGRAND E50 1997-2001
ELGRAND E51 2001-2008
JUKE F15 2012-
LARGO W30 1994-1998
LAUREL C33 1989-1993
MAXIMA J31 2003-2007
MAXIMA J31 LATE 2007-2009
MAXIMA J32 2009-
MAXIMA A32 1996-2000
MAXIMA A33 2000-2004
MICRA K13 2010-
MICRA/MARCH K12 2001-2006
MISTRAL R20 1994-2000
MURANO Z50 2004-2008
NAVARA D21 1986-1997
NAVARA D22 1998-ON
NAVARA D22 2002-ON
NAVARA D40 STX 2010-2014
NAVARA D40 ST/RX 2009-
NAVARA D40 STX 2005-2009
PATHFINDER R51 2006-
PRIMERA P10 1990-1995
PRIMERA P11 1995-2002
PRIMERA P12 2002-
PULSAR/SENTRA N13 1987-1991
PULSAR/SENTRA N14 1990-1995
PULSAR/SENTRA N15 1995-2001
PULSAR/SENTRA N16 EURO 5 DR 2001-2005
PULSAR/SENTRA N16 SEDAN 2001-2003
PULSAR/SENTRA N16 SEDAN – LATE 2003-2005
PULSAR/WINGROAD Y11 1999-2004
QASHQAI/DUALIS J10 2007-2010
QASHQAI/DUALIS J10 2010-2014
SAFARI/PATROL Y60 1987-1996
SAFARI/PATROL Y61 1997-
SENTRA/WINGROAD Y10 1990-1998
SKYLINE R32 1989-1993
SKYLINE R33 1994-1997
SKYLINE V35 2001-2006
SUNNY B14 1995-1998
SUNNY B15 1999-
TERRANO/PATHFINDER D21 1988-1995
TERRANO/PATHFINDER R50 95 1995-1999
TERRANO/PATHFINDER R50 99 1999-
TIIDA C11 2005-
TITAN 2005-2009
VANETTE/BONGO SK28/88 1999-
WINGROAD Y12 2005-
X TRAIL T30 2002-2007
X TRAIL T31 2007-
Looking to buy quality & affordable used or new Nissan auto parts? Contact us today!! 0800997000

Sell My Nissan: Cash for Nissan Cars, UTES, Vans, 4WD or Trucks
Are you looking to sell your Nissan car, van, ute or truck? We buy any Nissan and pay cash up to $12000.
Car Wrecker NZ, #1 Car Wreckers & Auto Parts supplier in Auckland. We provide the quickest, easiest and convenient way to get rid of your unwanted cars. Also, you get TOP DOLLAR for them.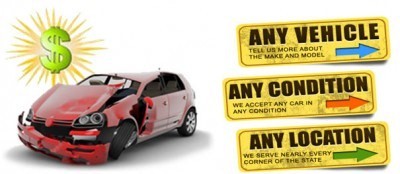 Our mission is to provide an easy & hassle-free way to sell Cars, Vans, SUVs, UTES, 4WD or Trucks. We also pay you the most cash on the spot. Call us on 0800997000
Get in touch with us

Call 0800997000
Enquire Online
Sell Your Car
Parts Enquiry
TradeMe Service Listings – Nissan Parts
For more update follow us on the Facebook page of @CarWreckerNZ or Google+ – Car Wrecker NZ
Related Resources: Wreckers & Auto Parts Auckland