Quickest and Highest Cash Rate in Hamilton for Your Car at Your Door!
Welcome to 'Car Wrecker NZ', Hamilton's premier marketplace for unwanted and old Cars. We pay highest cash for your car in any condition + free and quick removal. Call us now - 0800 99 7000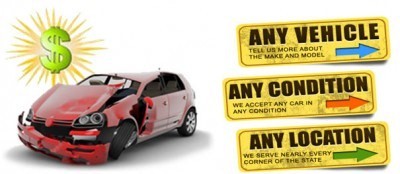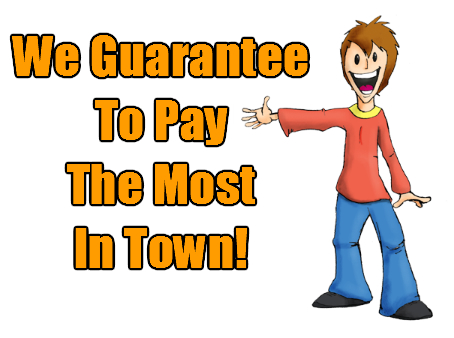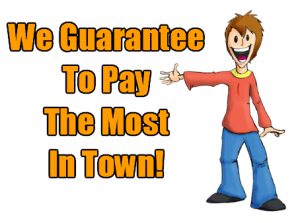 Car Wrecker NZ is committed to offering you the best possible scrap car prices.
Quick Car Removals Hamilton specialises in removing all types of vehicles like cars,vans, suvs, trucks, 4wds, utes and commercial vehicle and pay top cash for removal up to $12000.
It's really that simple and we offer 'free' nation-wide collection
WOF failure? Running or Not Running? Or any unwanted car- No worries! Instant cash for your scrap car
Not only committed to giving you fast and friendly service, but we're also a specialist in the field, owning the largest network of leading vehicle recyclers.
We do all the hard work, so you don't have to! Quick, Easy and Hassle-Free …
Gone are the days when you would need to plough through the yellow pages, calling every scrap yard and breaker being put on hold for 10 minutes just in order to obtain the true car scrap value. To know more about disposing the Rego or number plates of your car please visit NZTA.
Luckily, now with 'Car Wrecker NZ' network of collectors, one phone call will do it. Or better still; just fill in our online form for an instant quote. You can even accept the quote and book it online.
So, why wait? This is how simple it works!
Get a free and instant online quote for your scrap car
Fill in the basic details above and confirm your instant quote in seconds. It's free and there's no obligation
We will contact you to arrange collection
Our friendly and fully certified recycling centre will come to collect your vehicle at a time convenient to you
The great value paid on collection
You will get a great price for your scrap car with payment made on the day of collection. It's that simple!
Our Services - Car Removal
Cash for Unwanted Cars
Unwanted Car Removal
Cash for Accident Cars
Cash for Wrecked Cars
Cash for Old Cars Hamilton
Used Car Removals
Old Car Removal
Scrap Car Removals Hamilton
Cash for Junk Cars
Cash for Damaged Cars
Damaged Car Removals
Wrecked Car Removal
Cash for Scrap Cars
Accident Car Removal in Hamilton
Car Collection
We Specialise in Cash For Car For All Makes And Models:
Quick car removal Hamilton specialises in Japanese, Korean and European models. Although we buy all cars we pay a special price for Japanese cars like Toyota, Nissan, Mazda, Subaru, Suzuki, Lexus, Mitsubishi, Isuzu.
Call us Today: 0800997000, or fill in an enquiry form for a 'free Online quotation'
We have our other Yards at Hamilton, Tauranga, Rotorua, Auckland, Wellington, Christchurch.
Our quick car removal service has collection centres on other major cities and provides Top Cash for cars in Hamilton
We Service all over New Zealand, Specifically:
Call us Today: 0800997000, or fill in an enquiry form for a 'free Online quotation'
Quickest and Highest Cash for Car Removal in Hamilton - Quick Car Removal Hamilton - Hamilton Car Removal - Accident Car Removal - Free Car Removal