Sell Totalled Car
Cash for Totalled Car - Cash for Damaged Car - Cash for Accident Car
Millions of Cars are Totalled every year. After an accident, an insurance company may "total a car" if the cost to repair it no longer warrants fixing it. Most vehicle owners are unaware they have the right to salvage their own vehicle. Several insurance companies will basically allocate the Car a Salvage value and take that from your claim amount. More often than not the amount we can pay will considerably exceed the difference, putting much-needed cash into your hand.
Totalled Car Buyer - Sell Totalled Car - Accident Car Buyer - Sell Accident Car
Car Wrecker NZ will make you a reasonable offer, pick up and tow-away the vehicle for free, and do it all quickly and efficiently. We pay the most cash possible. Call us or fill out our online request for quote form to get an instant quote for your totalled car. Our professional vehicle valuation specialists are knowledgeable and experts.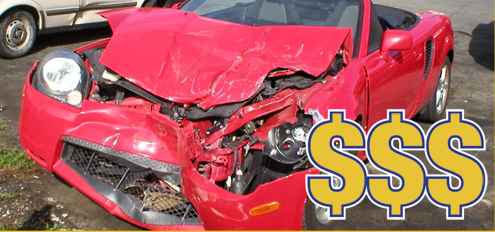 Our company has been buying totalled cars for decades. It's a win-win situation for you and for us. We end up giving people a bit more money than they expected that they can put toward buying a new car, and we turn totalled cars into used spare parts, recycled steel and save environment.
Call Today! 0800997000 to Sell your Totalled Car.