Toyota Car Wreckers - Toyota Auto Dismantlers - New Zealand
Car Wrecker NZ is #1 Local and Trusted Toyota Car Wreckers in New Zealand. We have family business of auto wrecking, dismantling or recycling. We have nationwide network throughout the New Zealand.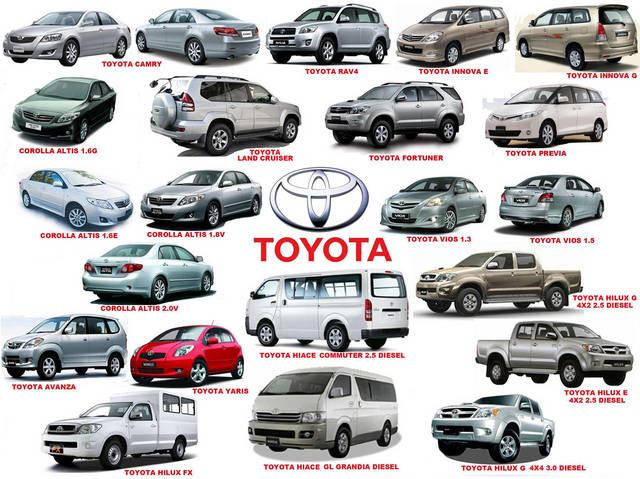 We Pay Cash for Toyota Car - Local Cash Car Buyer - Toyota Car Wreckers
Car Wrecker NZ pays you Top Cash for Your Used or Damaged Toyota vehicle. Our expert's vehicle removal team member will come to your place and inspect you Toyota car and pay you offered cash on the spot. We take care of the paperwork and which takes less than 30 minutes. Our expert vehicle removal team will pick up your vehicle.
Want to check how much we can pay you for your Toyota Vehicle? To find out more just call us on 0800997000 or fill out the request for quote form on website.
Toyota Second Hand Parts – Used Toyota Car Parts
Car Wrecker NZ is Toyota second hand car part supplier. We are used car parts supplier based in Hamilton. We are here to assist you in your search for high quality Used Toyota Spare Car Parts.
If you are in the industry or simply own and maintain a motor vehicle and are in need of a replacement part, our state of the art warehouse is busting at the seams with cleaned and inspected parts for all makes and models ready to be delivered to any destination within New Zealand.
If you are after Toyota parts be it bumpers, bonnets, doors, lights, guards, grills, interior components, suspension, transmissions, engines or whatsoever the part you need just simple call us on 0800997000.
If we don't have your used Toyota part available then keep checking back with us.
We provide cheap and quality second hand parts for models:
Corolla, Hiace, Hilux, Avalon, Camry, 4runner, Land Cruiser, Prius, Rav4, Yaris, Starlet, Altezza, Supra, Celica, Echo, Estima and many more!
We also stock a wide range of toyota used and new car parts, engines!
Toyota 86 Wreckers
Toyota Allex Wreckers
Toyota Allion Wreckers
Toyota Alphard Wreckers
Toyota Altezza Wreckers
Toyota Altise Wreckers
Toyota Aqua Wreckers
Toyota Aristo Wreckers
Toyota Aurion Wreckers
Toyota Auris Wreckers
Toyota Avalon Wreckers
Toyota Avensis Wreckers
Toyota Axio Wreckers
Toyota BB Wreckers
Toyota Belta Wreckers
Toyota Blade Wreckers
Toyota Blizzard Wreckers
Toyota Brevis Wreckers
Toyota Caldina Wreckers
Toyota Camry Wreckers
Toyota Carib Wreckers
Toyota Carina Wreckers
Toyota Cavalier Wreckers
Toyota Celica Wreckers
Toyota Celsior Wreckers
Toyota Century Wreckers
Toyota Ceres Wreckers
Toyota Chaser Wreckers
Toyota Corolla Wreckers
Toyota Corona Wreckers
Toyota Corsa Wreckers
Toyota Cressida Wreckers
Toyota Cresta Wreckers
Toyota Crown Wreckers
Toyota Curren Wreckers
Toyota Cynos Wreckers
Toyota Duet Wreckers
Toyota Dyna Wreckers
Toyota Echo Wreckers
Toyota Estima Wreckers
Toyota Exiv Wreckers
Toyota Fielder Wreckers
Toyota FJ Cruiser Wreckers
Toyota FunCargo Wreckers
Toyota Gaia Wreckers
Toyota Grand Hiace Wreckers
Toyota Granvia Wreckers
Toyota GT Wreckers
Toyota Harrier Wreckers
Toyota Hiace Wreckers
Toyota Highlander Wreckers
Toyota Hilux Wreckers
Toyota Ipsum Wreckers
Toyota IQ Wreckers
Toyota Isis Wreckers
Toyota Ist Wreckers
Toyota Kluger Wreckers
Toyota Lancer Wreckers
Toyota Land Cruiser Wreckers
Toyota Land Cruiser Prado Wreckers
Toyota Levin Wreckers
Toyota Liteace Wreckers
Toyota Lucida Wreckers
Toyota Luxel Wreckers
Toyota Mark Wreckers
Toyota Mark II Wreckers
Toyota Mark-X Wreckers
Toyota MR2 Wreckers
Toyota MR-S Wreckers
Toyota Nadia Wreckers
Toyota Noah Wreckers
Toyota Opa Wreckers
Toyota Paseo Wreckers
Toyota Passo Wreckers
Toyota Platz Wreckers
Toyota Porte Wreckers
Toyota Premio Wreckers
Toyota Previa Wreckers
Toyota Prius Wreckers
Toyota Probox Wreckers
Toyota Progress Wreckers
Toyota Qualis Wreckers
Toyota Ractis Wreckers
Toyota Raum Wreckers
Toyota RAV4 Wreckers
Toyota Regius Wreckers
Toyota Rumion Wreckers
Toyota Runx Wreckers
Toyota Rush Wreckers
Toyota Scepter Wreckers
Toyota Sera Wreckers
Toyota Sienta Wreckers
Toyota Soarer Wreckers
Toyota Spacio Wreckers
Toyota Sprinter Wreckers
Toyota Starlet Wreckers
Toyota Succeed Wreckers
Toyota Supra Wreckers
Toyota Surf Wreckers
Toyota Tercel Wreckers
Toyota Townace Wreckers
Toyota Toyoace Wreckers
Toyota Trueno Wreckers
Toyota Vanguard Wreckers
Toyota Vellfire Wreckers
Toyota Verossa Wreckers
Toyota Vista Wreckers
Toyota Vitz Wreckers
Toyota Voltz Wreckers
Toyota Voxy Wreckers
Toyota WiLL Wreckers
Toyota Windom Wreckers
Toyota Wish Wreckers
Toyota Yaris Wreckers
Service Area: - Toyota Car Wreckers - Sell My Toyota - Cash for Toyota
Waikato: Hamilton, Cambridge, Coromandel, Huntly, Matamata, Morrinsville, Miranda, Ngaruawahia, Ngatea, Paeroa, Pirongia, Putaruru, Raglan, Taupiri, Taupo, Te Aroha, Te Awamutu, Te Kauwhata, Te Kuiti, Te Kowhai, Thames, Tirau, Tokoroa, Waihi
Bay of Plenty: Tauranga, Rotorua, Whakatane, Te Puke, Kawerau, Katikati, Opotiki, Waihi Beach, Murupara, Edgecumbe
Taranaki: New Plymouth, Ahititi, Alton, Auroa, Awakino, Bell Block, Cardiff, Douglas, Eltham, Hawera, Huiakama, Huiroa, Hurleyville, Hurworth, Inglewood, Kakaramea, Kaponga, Kapuni, Lepperton, Manaia, Mangatoki, Mangorei, Midhirst, Mokau, Motunui, Ngaere, Ngamatapouri, Normanby, Oakura, Oaonui, Ohangai, Okato, Omata, Onaero, Opunake, Patea, Pungarehu, Puniho, Rahotu, Ratapiko, Rawhitiroa, Stratford, Strathmore, Te Popo, Toko, Tongaporutu, Tututawa, Urenui, Uruti, Vogeltown, Waipuku, Waitara, Waitoriki, Warea, Waverley, Welbourn, Westown, Whenuakura